CHOCOLATE'S AFRICAN ODYSSEY
BY DI BURGER
Everything you wanted to know about chocolate in South Africa is in this book. From the historic roots of the veritable cocoa bean to the best chocolate routes in all provinces, this book is a golden guide to every quality chocolate seller in the land. It's smattered with nuggets of chocolate in the form of exquisitely depicted recipes that'll have you immediately setting off on a chocolate hunt to luxurious destinations like the Cape winelands as well as to unexpected spots like Centurion and Kempton Park. Experience chocolate decadence at its best, with velvety commentary from top chocolatiers in the industry.
Available from Stacked Publications : email diburger@stackedpublications.co.za
ROUGH DIAMOND
BY TSHIDI GULE
It's 2004 and a despondent fourth- year medical student makes a call to media personality Basetsana Kumalo out of the blue, a move that sees her forming a mentor relationship that goes on to span more than a decade. Gule's strong narrative steers young people away from entitlement towards hard-driven success, encouraging hard work and social integrity as she tells her story.
Available from Jacana Media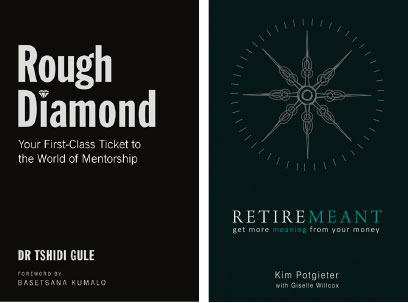 RETIREMEANT

BY KIM POTGIETER
Here's a financial book with a difference. Author Kim Potgieter, director and head of Life Planning at Chartered Wealth Solutions, believes your finances and the dreams you have for your life are inseparable. The book will inspire you to start counting your pennies and will change your views about retirement in South Africa.
Available from Jacana Media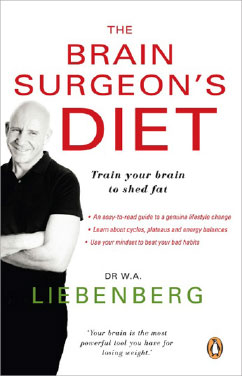 THE BRAIN SURGEON'S DIET

BY DR WA LIEBENBERG
A once fat and unhappy Liebenberg modified his brain chemistry and lost 70 kilograms. His straightforward, step-by-step guide advises how to lose weight without relying on appetite suppressants and fad diets. Information includes meal-planning guidelines and the energy value of foods that'll help you towards uncomplicated, guilt-free weight loss.
Available from Penguin Books

ingredients

+ 4 slider buns
+ 2 tbsp chicken liver pâté
+ 2 tbsp (30 ml) Japanese Kewpie mayo
+ 1 cup (200 g) pulled pork, warmed
+ ½ cup (75 g) quick pickled carrots & daikon*
+ 8 sprigs cilantro (coriander)
+ 1 jalapeno, sliced
method

1 First, toast the slider buns.
2 Spread the pâté on the bottom bun and the
mayonnaise on the top bun for each sandwich.
3 Top the bottom buns evenly with the pulled pork,
carrot and daikon.
4 Add cilantro and jalapeno slices to taste.
5 Add the top bun and serve immediately.
OUR SELECTION OF THE BEST NON-FICTION BOOKS TO TEMPT EVEN THE MOST CASUAL READER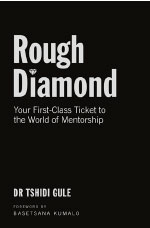 CHOCOLATE CUPCAKES WITH WHITE CHOCOLATE BUTTERCREAM
MAKES 24

CAKE
180 g butter
400 g granulated brown sugar
3 free-range eggs, room temperature
5 ml instant coffee granules
10 ml vanilla extract
280 g cake flour
250 ml cocoa powder
10 ml bicarbonate of soda
375 ml buttermilk
WHITE CHOCOLATE BUTTERCREAM
200 g white chocolate
170 g butter
5 ml vanilla extract
60 ml milk
390 g icing sugar, sifted
Preheat the oven to 180C. Line 2 x 12-cup muffin tins with paper liners. For the cake, cream the butter and brown sugar together until light and fluffy. Add the eggs, one at a time, mixing well after each addition. Dissolve the coffee granules in the vanilla extract, then add to the mixture. Sift together the cake flour, cocoa powder and bicarbonate of soda. Add the buttermilk and sifted dry ingredients to the creamed sugar and coffee mixture in 3 parts, alternating. Do not overmix. Using a spring-release ice-cream scoop, fill the muffin cups with the mixture, two-thirds full. Bake for 20 minutes until springy to the touch and cooked through. Leave to cool in the tins before turning out. To make the buttercream, melt the chocolate in a double-boiler, then leave to cool. Add all the ingredients, including the cooled melted chocolate, to the bowl of an electric mixer and whip until light and fluffy. Ice the cooled cupcakes and decorate according to preference.
45-SECOND CHOCOLATE PUDDINGS WITH SALTED CARAMEL
MAKES 2

3–5 ml quality instant coffee granules
45 ml milk
60 ml self-raising flour
60 ml granulated brown sugar
45 ml cocoa powder, plus extra for dusting
2 ml salt
1 egg, beaten
15 ml sunflower oil
3 ml vanilla extract
10–20 ml readymade caramel (eg Nestlé® Caramel
Treat or dulce de leche) with a pinch of salt
fresh cream or ice cream, for serving (optional)
Dissolve the coffee granules in the milk, then place all the ingredients, except the caramel with a pinch of salt, in a bowl and mix by hand until well combined. Divide the mixture evenly between 2 small bowls, teacups or ramekins. Drop 1–2 teaspoons of salted caramel into the middle of each pudding; it will settle down towards the bottom. Microwave each individually on full power for 45 seconds. At this stage the pudding will be firm,

but still a bit gooey in the centre. If it is too undercooked or too gooey (all microwaves are different), simply microwave for a few more seconds until you are happy with the degree of firmness. Serve with fresh cream or ice cream and dust lightly with cocoa powder.

SPICY SALTED CARAMEL POPCORN
MAKES 10–12 CUPS

125 g corn kernels
10 ml coconut oil, or any other neutral oil
5 ml ground cumin
5 ml ground cinnamon
3 ml paprika
5 ml salt
2 ml bicarbonate of soda
150 g butter
200 g granulated white sugar
30 ml golden syrup
5 ml vanilla extract
Preheat the oven to 120C. Line a baking tray with silicone or baking paper.Make the popcorn any way that you prefer. (I like to use a large skillet with a glass lid.) Transfer the popcorn to a large, deep bowl; it should only half fill the bowl, allowing space to toss the sauce. Mix all the spices and bicarbonate of soda together. In a medium-size, heavy-based pot bring the butter, sugar and syrup to the boil. Continue to let it bubble, stirring continuously, until the mixture turns golden-brown and reaches the hard crack stage of 155C. Add the vanilla extract and spice mix and stir vigorously for a few seconds, then remove from the heat. Pour the hot caramel over the popcorn and toss to coat. Spread the caramel-covered popcorn evenly on the prepared baking tray and bake for 15 minutes. Remove it from the oven and toss to ensure it's evenly coated. Return it to the oven for a further 15 minutes, then remove, toss again and leave to cool. Once cool, break it up and store in an airtight container.