In our article Dog people vs cat people, many people seemed to think that dog lovers were
more social, outgoing, friendly and outdoorsy while cat people seem to prefer the indoors, are more sensitive and, maybe, more neurotic. We just couldn't resist asking celebrity psychologist Dr Dorianne Weil, or "Dr D", for her opinion.
It seems totally real
Have you ever wondered, if you put your wife and dog together in the boot of your car for an hour, who would be most happy to see you? Dogs are unconditionally loyal and responsive to you and that's what dog people relate to. With dog lovers, the relationship is more on their terms. So unless you're being cool to the dog, they generally affirm your presence and make you feel good.
Sometimes people say that they prefer their dogs to people, because the relationship is what it is, it's in your face, and people like it and enjoy being welcomed when they get home. When they call, the dog comes.
Cats are definitely more aloof and independent, and what do cat people love about them? A cat often seems to calm a person down, with a gentle, slow pace, because after a busy day or a hectic time, it's soothing to stroke a cat: the tactile part of petting a cat, the soft fur, the rhythm and the way it produces purring, which shows responsiveness in a different way.
Exclusivity and obsession
Real cat lovers who are besotted with their cats enjoy the exclusivity of the relationship, although a cat is far more discerning and independent than a dog. Cats function quite well independently but when they do choose to engage, it's incredibly rewarding. The cat will be vulnerable one moment, but also walk away the next, so they're unpredictable and can't be controlled.
Some pet (cat or dog) lovers can be obsessive. Being besotted with pets can be a problem. I've got a friend who, if you invite her over on a Friday night, won't leave her dog without having a babysitter for it.

Recognition junkies
I certainly think both of those domestic pets have a place. If you need, in psychological terms, a transitional object, say in times of loss, you will probably get more from a dog, though.

I have young children come to visit, and my two golden retrievers are gentle with kids. You won't get a cat that'll come and play with kids. If you want the whole family thing for engagement and playfulness, it's going to be the dog. They're recognition junkies for sure.

The dog type of relationship is "love me, hate me, but don't ignore me". Just like a couple going through problems: they'd rather initiate a fight than be treated like a piece of furniture.

You can see the resemblance
I think people definitely resemble their pets! If you had a room full of dog owners with their pets, you'd see the resemblance. Maybe it's about the specific breed people choose: a well groomed person who pays constant attention to themselves may choose an exotic looking pet! If you choose a Doberman, what kind of impression are you going to give? If you choose to own pitbulls, maybe you're a bit of a fighter, and you may want to give that type of image. If you see a toy-pom that's fluffy and cute, you may find that its owner has an avant-garde hairstyle or is one who likes to wear cuddly jerseys.

The need to be needed
Cat or dog, for certain people owning a pet gives purpose and meaning to life, because a pet is so reliant on its owner. I know a dog that's not exactly the most adorable looking, it's one only a mother could love, but the owner feels it was her destiny to look after it. She has a real mission to take care of it. For her, she's rescuing a life. Some people who are childless use their pets as substitutes for kids or an empty nest.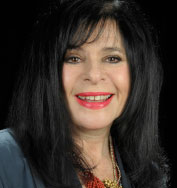 "I don't know if

you are aware of

the hope and inspiration you offer

and the difference

you make to so

many lives. Dori,

thank you for the

great contribution

you make to

building our nation.

– President
Nelson Mandela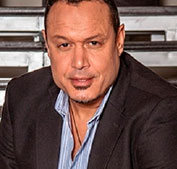 Keith and his cats
My friend Keith Smith (Isidingo actor and singer) has big, fluffy white Persian cats with bright blue eyes and mops of grey hair. Kevin says he can watch them for a long time. Sometimes they compete with each other to sit on his lap. He finds that his relationship and the journey with his cats is a more multidimensional, complex kind of relationship than one would have with a warm, loving and much more responsive, obedient dog. Cats are survivors, with an independent streak, but they come to you on a deeper and less superficial level, perhaps.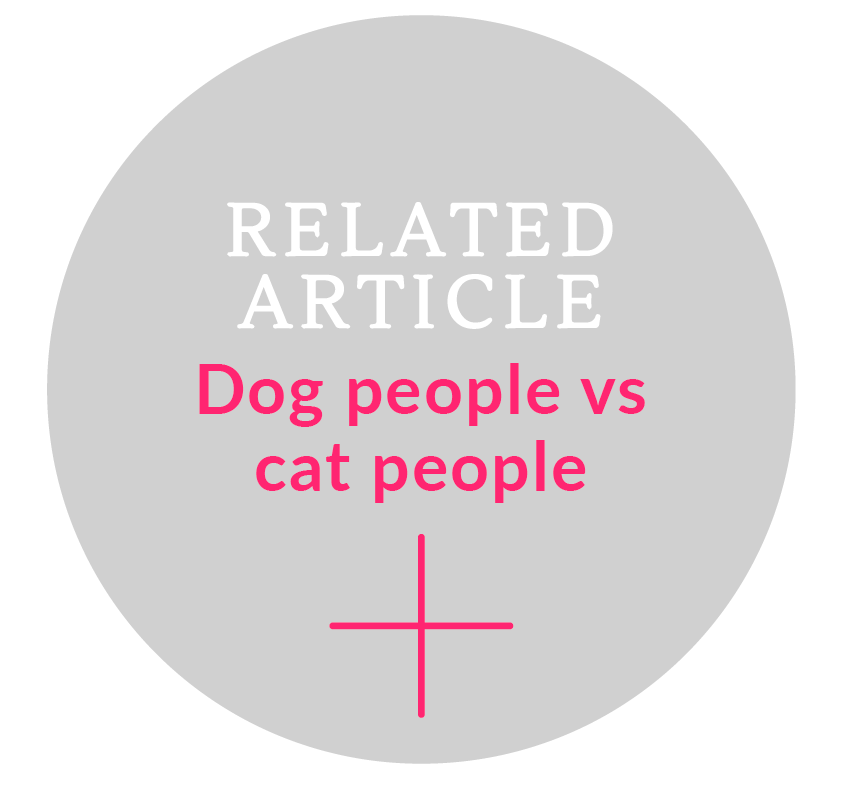 ingredients

+ 4 slider buns
+ 2 tbsp chicken liver pâté
+ 2 tbsp (30 ml) Japanese Kewpie mayo
+ 1 cup (200 g) pulled pork, warmed
+ ½ cup (75 g) quick pickled carrots & daikon*
+ 8 sprigs cilantro (coriander)
+ 1 jalapeno, sliced
method

1 First, toast the slider buns.
2 Spread the pâté on the bottom bun and the
mayonnaise on the top bun for each sandwich.
3 Top the bottom buns evenly with the pulled pork,
carrot and daikon.
4 Add cilantro and jalapeno slices to taste.
5 Add the top bun and serve immediately.

ingredients

+ 4 slider buns
+ 2 tbsp chicken liver pâté
+ 2 tbsp (30 ml) Japanese Kewpie mayo
+ 1 cup (200 g) pulled pork, warmed
+ ½ cup (75 g) quick pickled carrots & daikon*
+ 8 sprigs cilantro (coriander)
+ 1 jalapeno, sliced
method

1 First, toast the slider buns.
2 Spread the pâté on the bottom bun and the
mayonnaise on the top bun for each sandwich.
3 Top the bottom buns evenly with the pulled pork,
carrot and daikon.
4 Add cilantro and jalapeno slices to taste.
5 Add the top bun and serve immediately.
Celebrity psychologist Dr D shares her views in the cat people VS dog people debate.
http://www.tomorrow.org.za/ Anne Brest Photographics
ALL-WHITE CHOCOLATE ROCKY ROAD
MAKES 16 SQUARES

300 g white chocolate
5 ml vanilla extract
80 g desiccated coconut
90–100 g white mini marshmallows
Line a 17x17-cm cake tin with baking paper. Melt the white chocolate in a double-boiler on the stovetop or in a microwave. Stir in the vanilla extract. Mix the coconut and marshmallows together in a bowl. Add the melted chocolate and stir to coat all. Tip the mixture into the prepared cake tin and flatten it out with a spatula. Leave to cool to room temperature before removing and cutting into squares.

CHOCOLATE CUPCAKES WITH WHITE CHOCOLATE BUTTERCREAM
MAKES 24

CAKE
180 g butter
400 g granulated brown sugar
3 free-range eggs, room temperature
5 ml instant coffee granules
10 ml vanilla extract
280 g cake flour
250 ml cocoa powder
10 ml bicarbonate of soda
375 ml buttermilk
WHITE CHOCOLATE BUTTERCREAM
200 g white chocolate
170 g butter
5 ml vanilla extract
60 ml milk
390 g icing sugar, sifted
Preheat the oven to 180C. Line 2 x 12-cup muffin tins with paper liners. For the cake, cream the butter and brown sugar together until light and fluffy. Add the eggs, one at a time, mixing well after each addition. Dissolve the coffee granules in the vanilla extract, then add to the mixture. Sift together the cake flour, cocoa powder and bicarbonate of soda. Add the buttermilk and sifted dry ingredients to the creamed sugar and coffee mixture in 3 parts, alternating. Do not overmix. Using a spring-release ice-cream scoop, fill the muffin cups with the mixture, two-thirds full. Bake for 20 minutes until springy to the touch and cooked through. Leave to cool in the tins before turning out. To make the buttercream, melt the chocolate in a double-boiler, then leave to cool. Add all the ingredients, including the cooled melted chocolate, to the bowl of an electric mixer and whip until light and fluffy. Ice the cooled cupcakes and decorate according to preference.
45-SECOND CHOCOLATE PUDDINGS WITH SALTED CARAMEL
MAKES 2

3–5 ml quality instant coffee granules
45 ml milk
60 ml self-raising flour
60 ml granulated brown sugar
45 ml cocoa powder, plus extra for dusting
2 ml salt
1 egg, beaten
15 ml sunflower oil
3 ml vanilla extract
10–20 ml readymade caramel (eg Nestlé® Caramel
Treat or dulce de leche) with a pinch of salt
fresh cream or ice cream, for serving (optional)
Dissolve the coffee granules in the milk, then place all the ingredients, except the caramel with a pinch of salt, in a bowl and mix by hand until well combined. Divide the mixture evenly between 2 small bowls, teacups or ramekins. Drop 1–2 teaspoons of salted caramel into the middle of each pudding; it will settle down towards the bottom. Microwave each individually on full power for 45 seconds. At this stage the pudding will be firm,

but still a bit gooey in the centre. If it is too undercooked or too gooey (all microwaves are different), simply microwave for a few more seconds until you are happy with the degree of firmness. Serve with fresh cream or ice cream and dust lightly with cocoa powder.

SPICY SALTED CARAMEL POPCORN
MAKES 10–12 CUPS

125 g corn kernels
10 ml coconut oil, or any other neutral oil
5 ml ground cumin
5 ml ground cinnamon
3 ml paprika
5 ml salt
2 ml bicarbonate of soda
150 g butter
200 g granulated white sugar
30 ml golden syrup
5 ml vanilla extract
Preheat the oven to 120C. Line a baking tray with silicone or baking paper.Make the popcorn any way that you prefer. (I like to use a large skillet with a glass lid.) Transfer the popcorn to a large, deep bowl; it should only half fill the bowl, allowing space to toss the sauce. Mix all the spices and bicarbonate of soda together. In a medium-size, heavy-based pot bring the butter, sugar and syrup to the boil. Continue to let it bubble, stirring continuously, until the mixture turns golden-brown and reaches the hard crack stage of 155C. Add the vanilla extract and spice mix and stir vigorously for a few seconds, then remove from the heat. Pour the hot caramel over the popcorn and toss to coat. Spread the caramel-covered popcorn evenly on the prepared baking tray and bake for 15 minutes. Remove it from the oven and toss to ensure it's evenly coated. Return it to the oven for a further 15 minutes, then remove, toss again and leave to cool. Once cool, break it up and store in an airtight container.
The truth about us and our pets